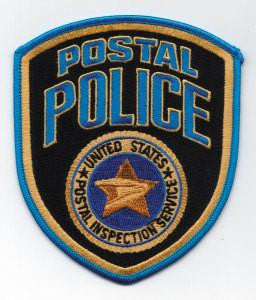 Postal Police Emblem
Postal Police Patch
Authentic United States Postal Inspection Service Postal Police Emblem Patch.
Details & Requirements
Emblem is to be sewn always on the left sleeve of shirts, sweaters and outerwear.  In some regions, the Postal Police Emblem will be sewn on the right sleeve in addition to the left sleeve.
*In order to purchase this emblem, you must verify you are a USPS Officer.  Please upload an image of your ID in your account or email ACCOUNT@UNIFORMBONUS with the image after you place your order.
---
We Also Recommend